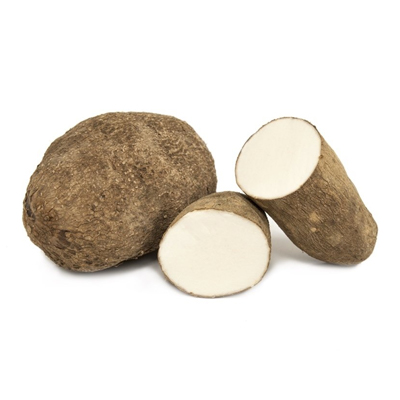 CUSH-CUSH YAM

(Bulbeyams, Yan) (Dioscorea bulbifera)
The yam is a staple food in many tropical countries, just like the South Pacific. Yams have brown tough skins and the flesh can vary in colour – anything from white to yellow – depending on the variety.
Small yams can be cooked in their skins, but larger ones should be peeled, washed and blanched for 10-20 minutes in boiling salted water before being used. Yams can be used in the same way as potatoes.
Serve mashed yams with plenty of butter and seasoning as an accompaniment to meat stews or other vegetable dishes. Make yam chips or bake yams in their skins.
• Shipped: By Sea
From: January- Until: September
JAN
FEB
MAR
APR
MAY
JUN
JUL
AUG
SEP
OCT
NOV
DEC