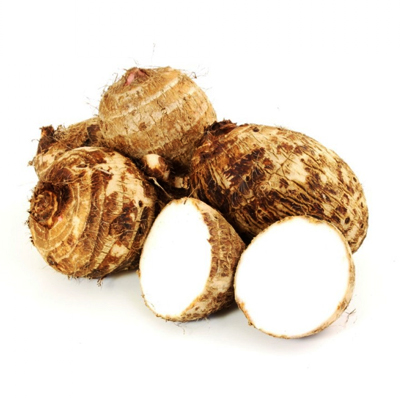 EDDOES
(Ipomoema batatas)
Eddoe or eddo is a tropical vegetable often considered identifiable as the species Colocasia antiquorum, closely related to taro (dasheen, Colocasia esculenta).
It has smaller corms than taro, and in most cultivars there is an acrid taste. Also known as dasheen, and many other names, it's a tropical staple food.
Similar to a new potato, but more slippery, it's best peeled and boiled or steamed to serve with stews. Select dry, very hard tubers without mold.
• Shipped: By Sea
From: May- Until: August
JAN
FEB
MAR
APR
MAY
JUN
JUL
AUG
SEP
OCT
NOV
DEC