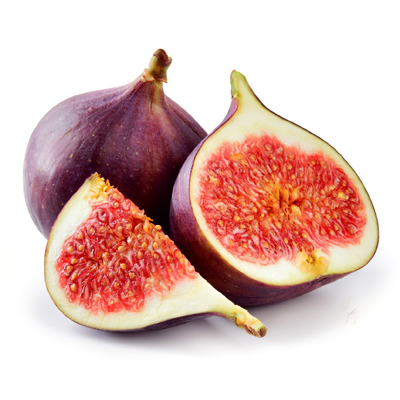 FIG
(Ficus carica)
A great source of fibre and full of vitamins and minerals, dried and fresh figs have a long and illustrious history. Known for being a healthy and versatile ingredient they can add a burst of sweetness to all kinds of dishes.
Cultivation in Brazil, started in the tempered climatic area of the State of São Paulo by European families and even today it keeps the same characteristics of its origin.
Brazilian figs have a purple /green skin, red pulp, a distinctive sweet flavor and very delicious when ripe (they must be soft to the touch). Figs are rich in minerals including potassium, calcium, magnesium, iron and copper and are a good source of antioxidant vitamins A, E and K that contribute to health and wellness.
• Shipped: By Air
From: November - Until: August
JAN
FEB
MAR
APR
MAY
JUN
JUL
AUG
SEP
OCT
NOV
DEC