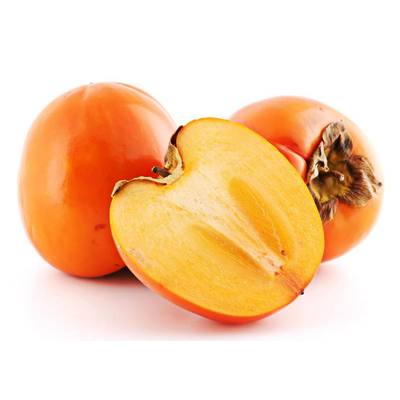 KAKI - Persimmon
(Diospyros Kaki)
Persimmons are eaten fresh, dried, raw, or cooked. When eaten fresh, they are usually eaten whole like an apple in bite-size slices, and may be peeled.
One way to consume ripe persimmons, which may have soft texture, is to remove the top leaf with a paring knife and scoop out the flesh with a spoon. Riper persimmons can also be eaten by removing the top leaf, breaking the fruit in half, and eating from the inside out. The flesh ranges from firm to mushy, and, when firm owing to being unripe, has an apple-like crunch.
The Brazilian persimmon , variety Fuyu (similar to sharon) is a reddish fruit, with rounded shape, very rich in vatamin A, and sugar (mainly glucose) and low acidity. It's ideal to eat it raw when it's hard, because this variety doesn't need to get soft, to reach the right maturity level. Tasteful and exotic. It's perfect in jellies, candies, ice creams, juices , etc.
• Shipped: By Air and By Sea
From: Febuary - Until: March
JAN
FEB
MAR
APR
MAY
JUN
JUL
AUG
SEP
OCT
NOV
DEC