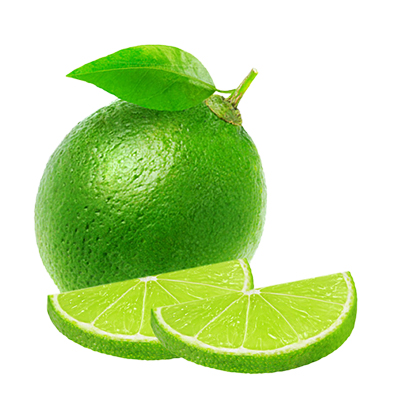 TAHITY LIME
(citrus limon)
This fruit has a remarkable dark green colour.
It's is a staple of Asian cuisine and is used mainly for its juice, although lime zest and leaves are also used in cooking.
It has a stronger, more bitter taste than lemon.
The juice can be squeezed into cocktails or sprinkled over finished dishes to enhance their flavour; it effectively 'cooks' raw fish in ceviche.
Key lime pie is a famous dessert from Florida traditionally made with a special variety of limes called Key limes.
• Shipped: By Air and By Sea
From: December - Until: July
JAN
FEB
MAR
APR
MAY
JUN
JUL
AUG
SEP
OCT
NOV
DEC