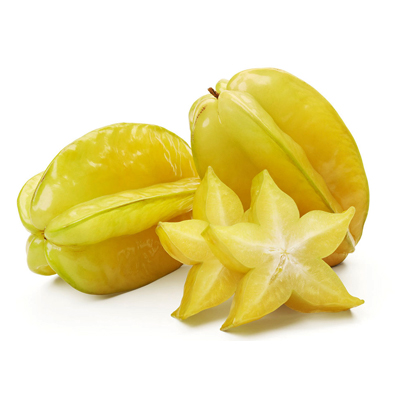 STARFRUIT
(Averrhoa carambola)
Also known as carambola, this ridged yellow exotic fruit has a waxy skin and resembles a five-pointed star when sliced widthways.
It has a sweet-and-sour taste. When ripe, it has a rich amber colour and very juicy.
The brazilian varity is enjoyed in the most different areas of the world.
Starfruit are often used more for decoration than as an ingredient in dishes, but they work well in exotic fruit
• Shipped: By Air
From: July / September - Until: December / April
JAN
FEB
MAR
APR
MAY
JUN
JUL
AUG
SEP
OCT
NOV
DEC